A Confection with a Cause.
In 2015, Pope Francis made a historic visit to Philadelphia. To celebrate the occasion and fuel the ongoing conversation about LGBTQ rights in the Catholic community and in society at large, we created Popesicles: tasty, organic, gluten-free, vegan, rainbow-colored frozen treats. A Popesicles truck popped up in Philly's Gayborhood to sell the goods, just steps away from the Pope's processional route. In just one week, #Popesicles earned more than 3 million impressions on Twitter, including tweets from notable figures like Pennsylvania Congressman Brian Sims and Philly.com's Michael Klein. And best of all, 100% of sales were donated to The Trevor Project, a national nonprofit organization dedicated to supporting at-risk LGBTQ youth. Pretty sweet, huh?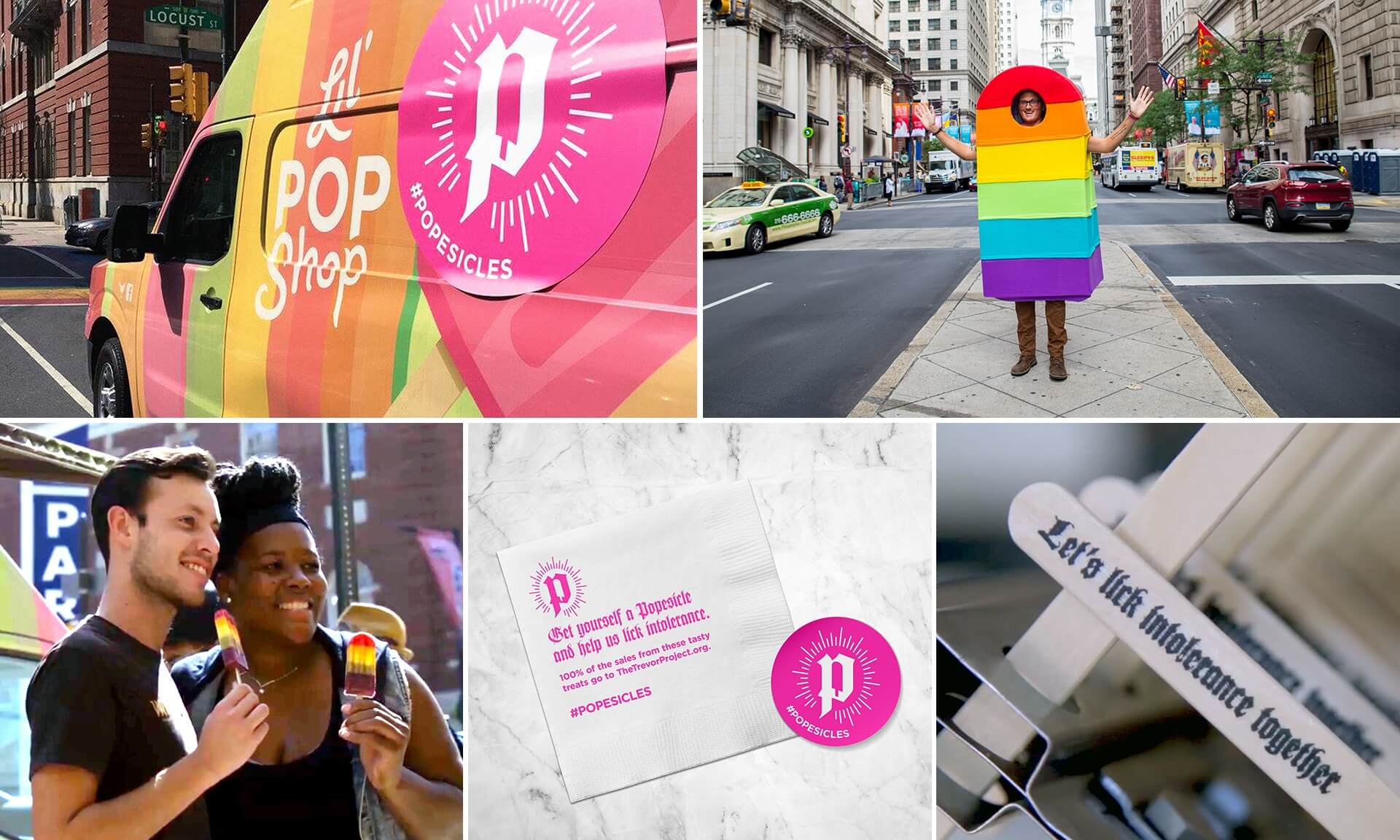 How do you visualize an idea that aims to start a conversation about a potentially heavy topic? With a hot pink logo and a friendly wink. The light-hearted but impactful design invited people to take notice of the cause and get involved.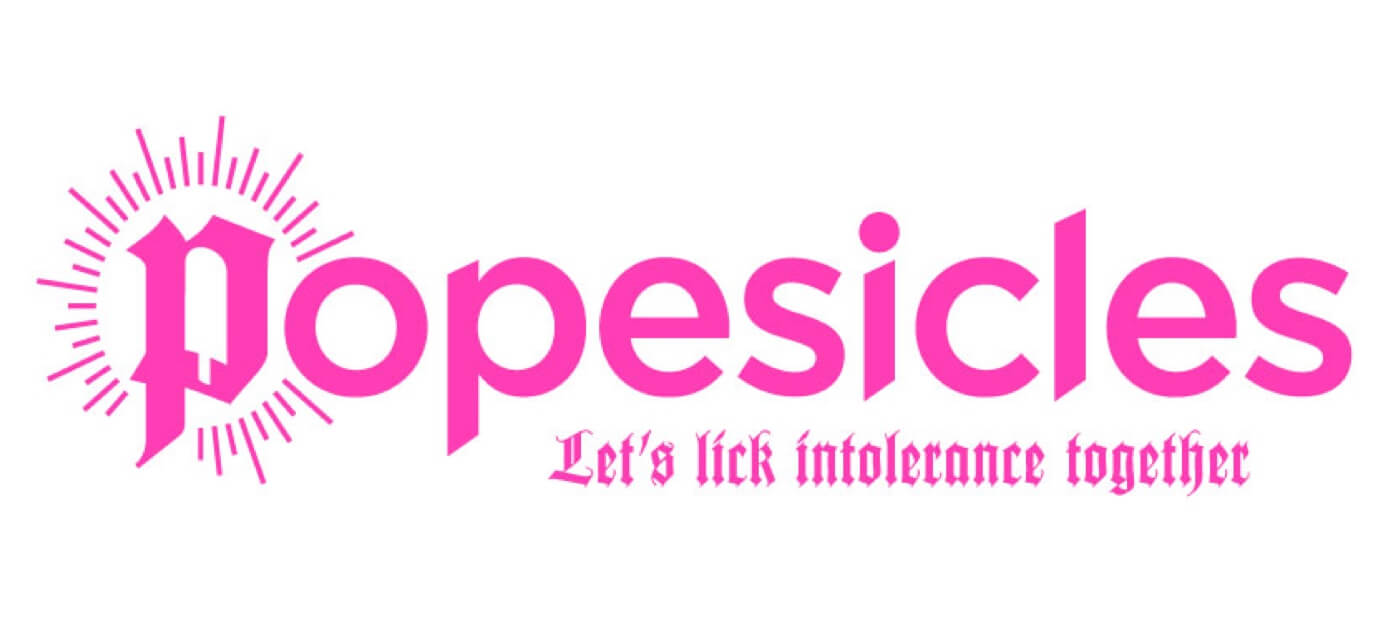 Popesicles Campaign Recap