Open Air: Voices transform the night sky.
When the Association for Public Art asked us to help promote Rafael Lozano-Hemmer's public art project "Open Air," we answered with an emphatic "yes." The project involved 24 robotic searchlights that reacted to unique voices in Philadelphia, creating a one-of-kind light sculpture in the night sky. Thousands of Philadelphians and visitors downloaded the free app and recorded messages to friend and family—and then looked to the night sky to watch their messages come to life. Nearby speakers echoed their words to match the light show. Tierney worked very closely with the AfPA and the artist to create a logo for the event, as well as ads, environmental design, and a video that brought the concept to life. Open Air was named among the 50 best public art projects by the 2013 Public Art Network Year in Review by Americans for the Arts, the nation's leading nonprofit organization for advancing the arts.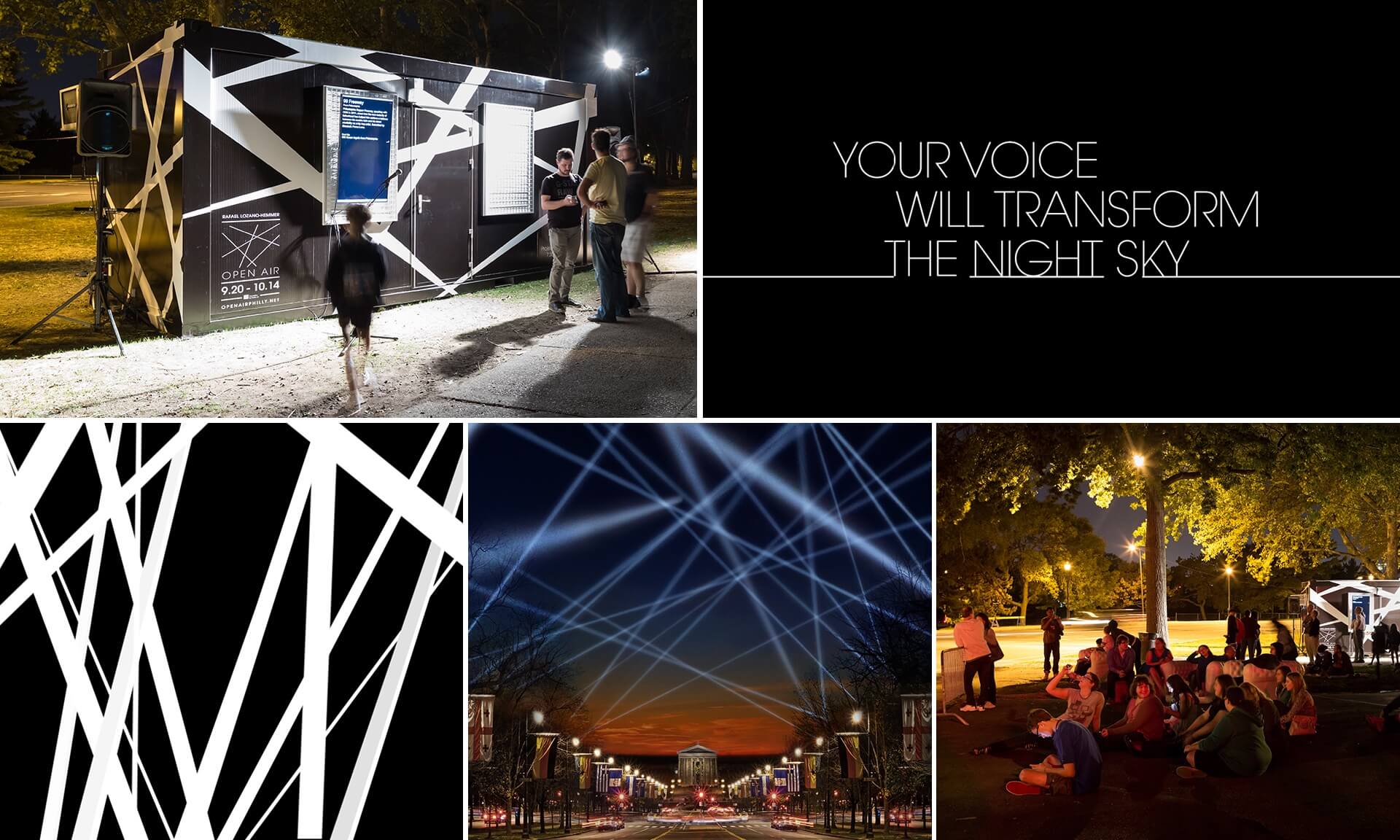 Inspired by the idea of voices coming together to light up the night, our simple yet elegant Open Air logo used rays of light cutting through black to embody the artist's unique vision and create intrigue around the event.