Here's a Recipe for Success.
For 75+ years, Kings Food Markets had a legacy of superior-quality foods, unique finds and unrivaled service. But, in the age of ultra-competitive, high-end national supermarkets, the regional chain was losing ground. We needed to revitalize the brand to attract a younger, more food-conscious demographic. Knowing our target viewed food as a form of self-expression, we orchestrated a major brand overhaul to make Kings' image as fresh as its chef-inspired selections. From a new, more contemporary logo and "Where Inspiration Strikes" tagline,  to an entirely new website and social media presence sparked the curiosity of millennial women. We ensured the new brand lived at every touch point, in-store and online. We reimagined the brand's approach to grand openings – pasta-ribbon cutting, anyone? Next, we developed a robust media and social media plan that combined the uniqueness of the brand with the expertise of Kings' many seasoned experts to earn coverage in national, regional and hyperlocal outlets. We designed exclusive experiences to highlight Kings' differentiators and feed social sweepstakes, media sneak peeks and shopper engagement. Success never tasted so good.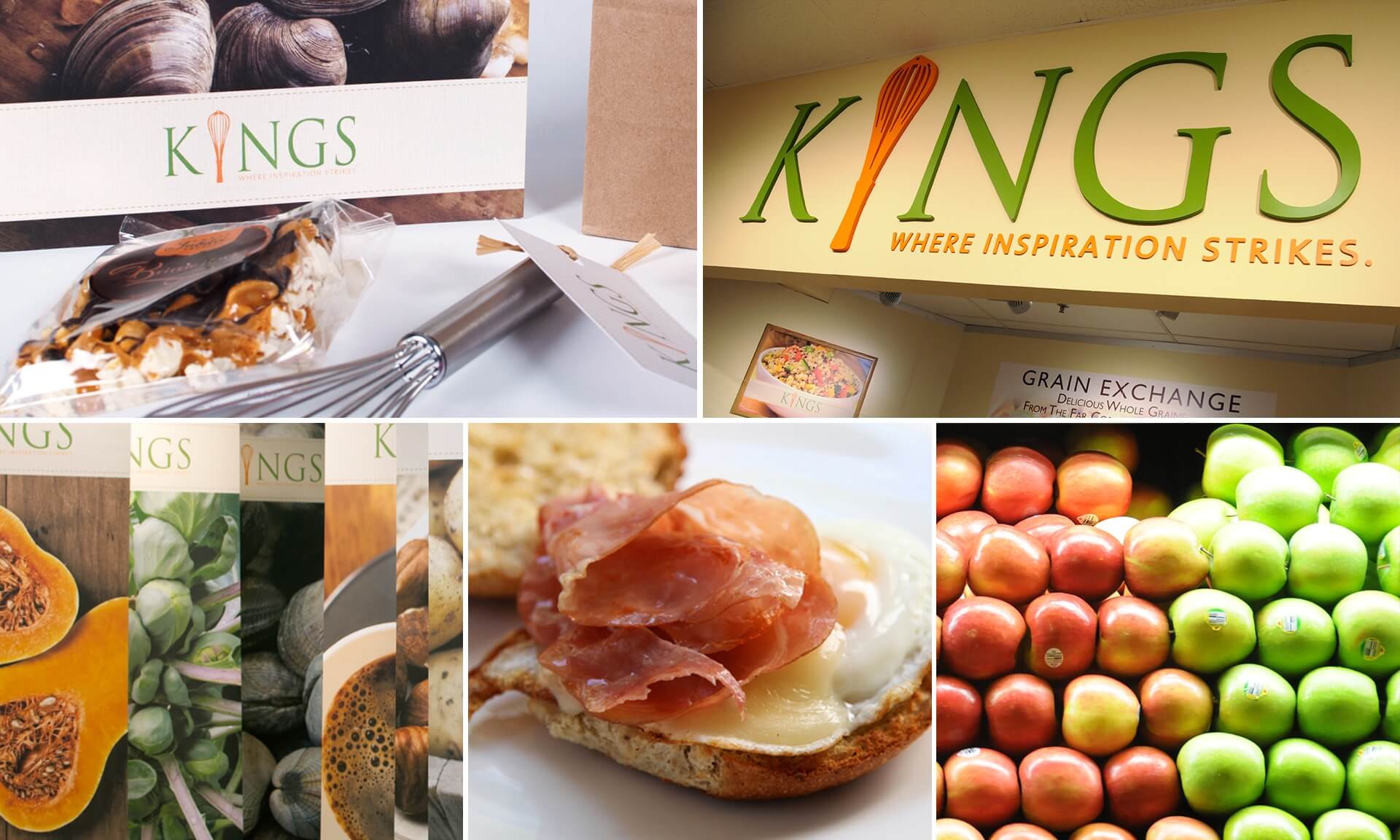 The new logo and tagline were designed to contemporize the brand to capture the moment when the freshest ingredients, the rarest finds and passion for cooking come together to create the perfect meal.