Spreading Holiday Cheers.
The holidays are meant to be the most wonderful time of the year, but the key to making them a little happier is to have help. In our "Happier Holidays" campaign for retailer Fine Wine and & Good Spirits, we developed a deep-seated website presence to help consumers navigate challenging holiday choices, like the right wine pairing or a gift for that hard-to-please person on your list. TV and radio spots shared the kind of magic that Fine Wine & Good Spirits can bring to the table. And to top it off, consumer media relations targeting print, radio and television and engaging social content helped consumers create everything from cocktails that sparkle to DIY gifts and décor. The campaign helped break holiday sales records for the month of December, bringing in $327 million. Now that's worthy of a toast.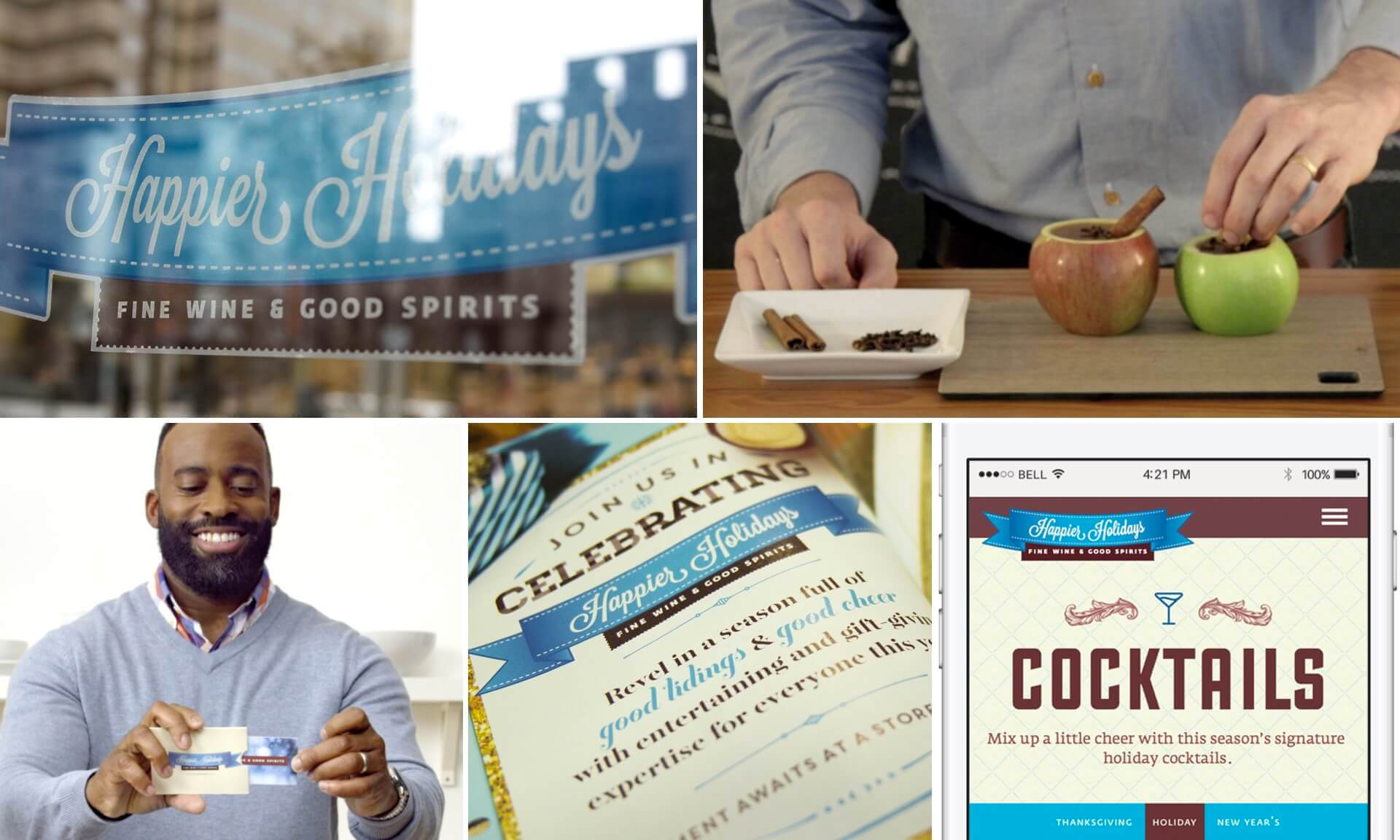 Campaign Logo: Fine Wine & Good Spirits can make the holidays happier, so we wanted a logo that felt festive and inviting. Our design wraps a blue ribbon around "Happier Holidays," creating a logo that feels like both a gift and a solution all in one.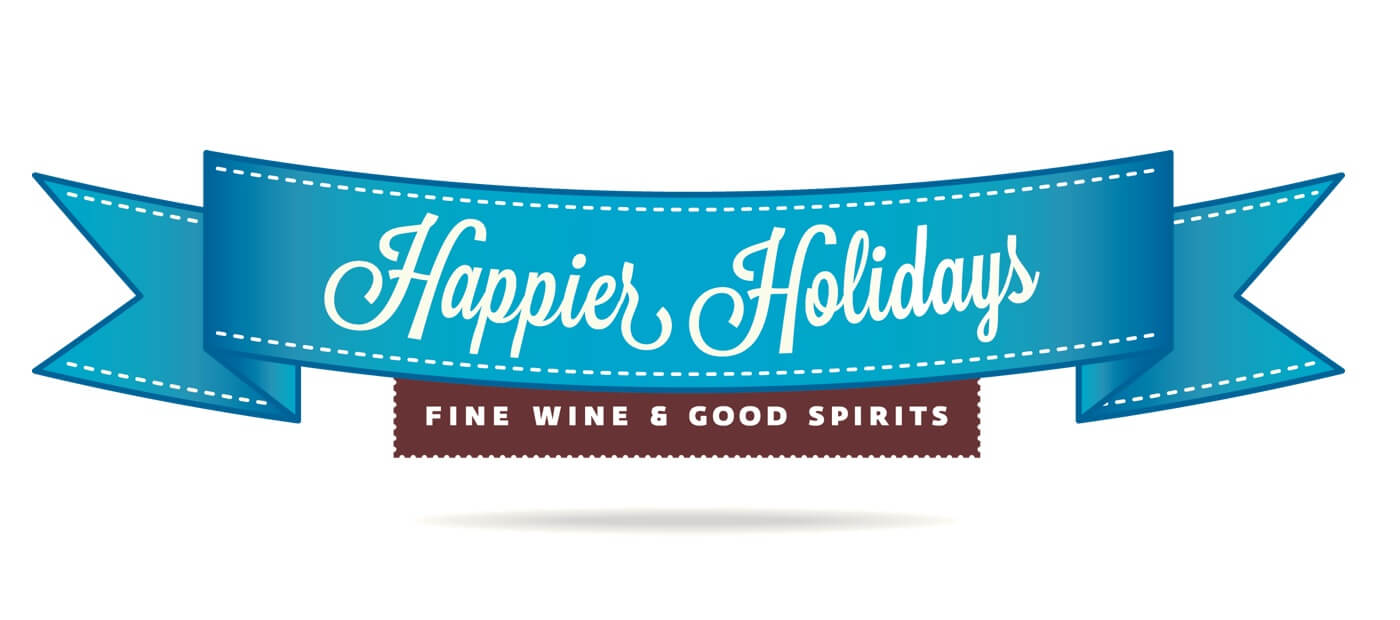 Confused :30 TV
Holiday Stress :30 TV
Happier Holidays :30 TV
Happier Holidays :15 TV
DIY Cocktail Gift Jars
DIY Hot Cider Apple Mugs
DIY Bottle Candelabra