Fireflies alight on the Parkway.
In celebration of the Centennial of the Benjamin Franklin Parkway, the Association For Public Art commissioned world-renowned artist Cai Guo-Qiang to create his largest public art project in the US in over a decade. And the aPA — tapped Tierney to help them get the word out. The installation, called "Fireflies," was comprised of 27 customized Pedi-cabs adorned with hundreds of colorful lanterns that zigged and zagged up and down the Parkway, transporting passengers along the way. Working with the aPA and the artist himself we created an identity system for this moving work of art. The mark and look were carried throughout all elements of the marketing materials we created including outdoor, digital ads, projection hub installations, and more to help bring this project to life. Cai Guo-Qiang: Fireflies (2017) by Cai Guo-Qiang, commissioned by Association for Public Art (aPA) with Fung Collaboratives. Photo Jeff Fusco Photography, courtesy Association for Public Art (aPA). Photos courtesy of Intersection and Association for Public Art (aPA); Jeff Fusco Photography.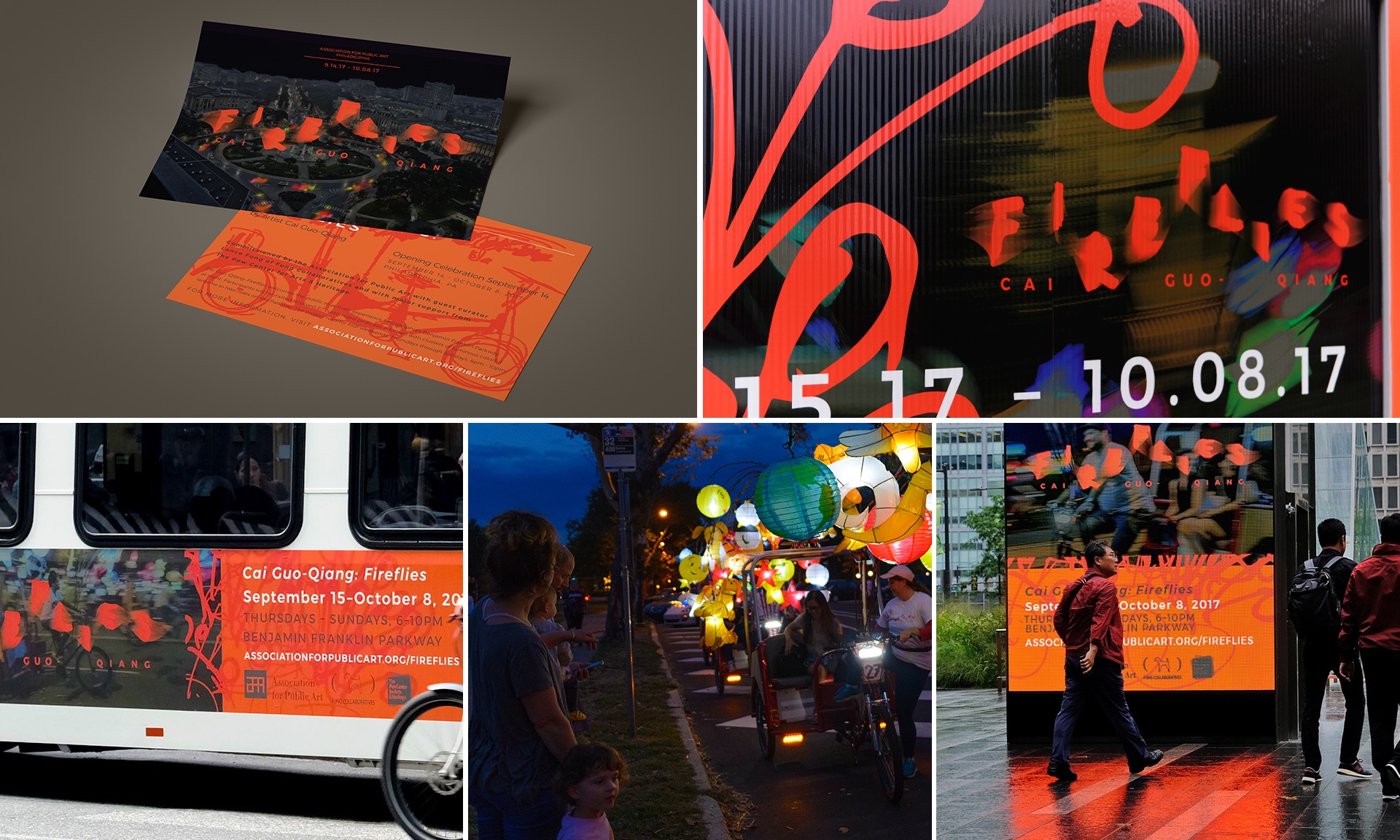 Campaign Logo: This logo was intended to be reminiscent of the path of the firefly itself darting through the night sky. This mark is bold like the firefly, but also reflects its fleeting luminescence.